Looking for service or alignments for your speciality or lifted vehicle? Tuffy Tire & Auto Service Sanford has state of the art equipment designed to service your vehicle. Call us for details or to schedule an appointment today.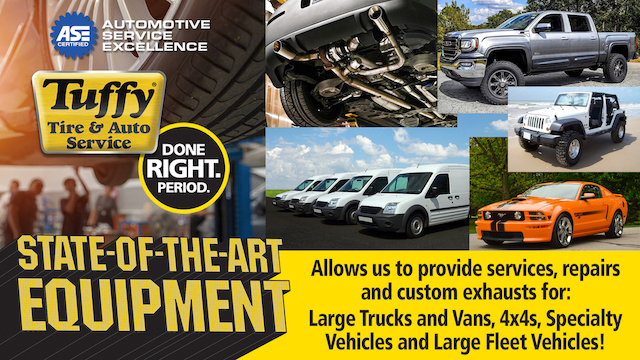 * Equipment for the car enthusiast who likes the Lowered "Cambered in" car style, our professional and knowledgeable staff can adjust your vehicle to look just the way you want!
* For the work truck or "Off Road" enthusiast with the 0- 6" lift Tuffy of Sanford has the equipment needed for your needs.
* Tuffy of Sanford can accommodate UP-TO a 22 inch wheel base allowing us to align your crew cab truck with the extended 8Ft bed.
* Tuffy of Sanford is the only shop in Sanford capable of doing all these kind of alignments, and appointments are always available!